Bike adventures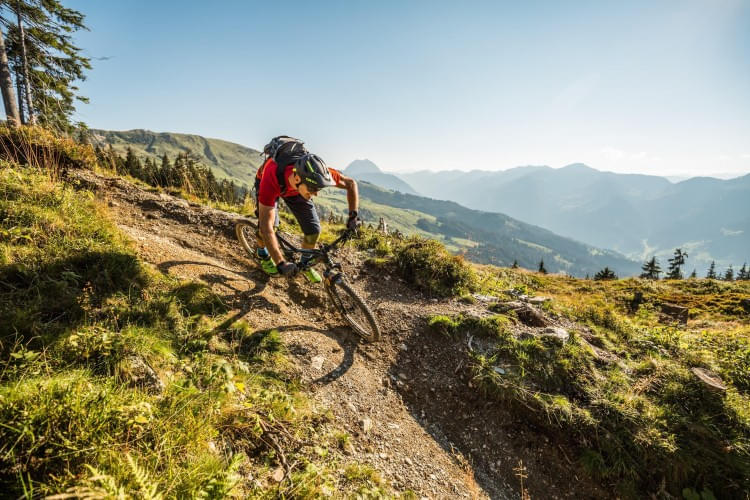 Hundreds of kilometers of signposted mountain bike trails lead through the gentle grass mountains of the Kitzbüheler Alpen. The so-called single trails are becoming more and more popular - flowy, narrow paths that meander down the mountain in countless curves, steep turns and drops.
Bike Courses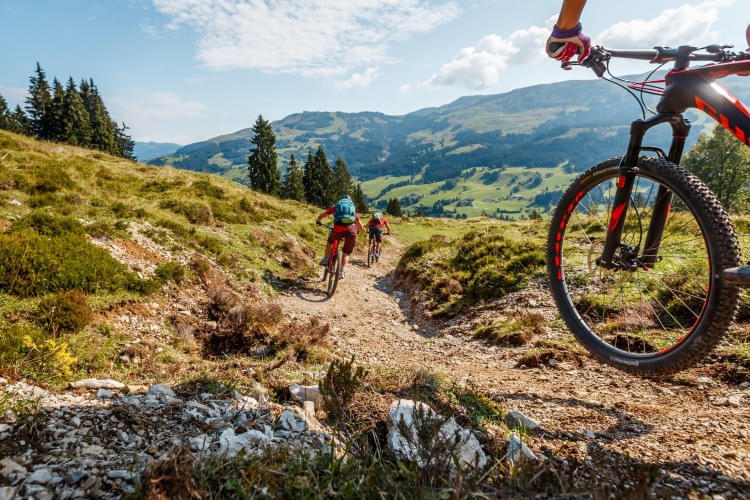 In the mountains by mountain bike, e-bike or e-mountain bike - that is a dream of many people. Thanks to countless, attractively designed bike routes and single trails as well as comfortable ascent aids using mountain railways, this is possible for almost every bike lover.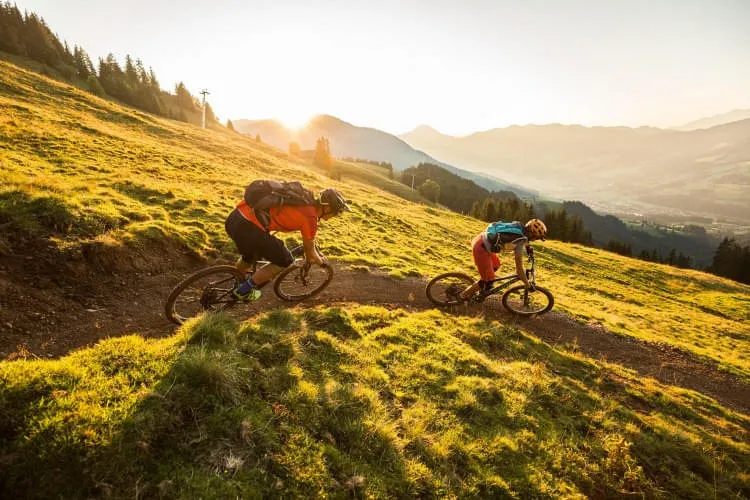 Durch die sanfte Berglandschaft mit ihren unzähligen Almen, zieht sich ein fast endloses Netz an Mountainbikerouten, Singletrails und Radwegen in allen möglichen Facetten.